First-quality repairs on all woodwind instruments by Master Craftsman Steve Malarskey:
51 years' experience
Double reeds are my specialty (all major manufacturers): oboe, English horn, oboe d'amore, as well as bassoons
I also specialize in flute, and piccolo repair (all major manufacturers)
Certified to install Straubinger™ pads
Authorized service of Sonaré flutes
Authorized service of Powell flutes
Clarinet and saxophone repair
A scenic hour's ride from Philadelphia, the Lehigh Valley, or Central New Jersey.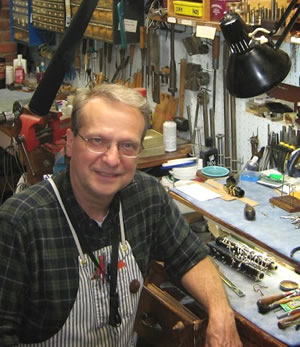 My Pledge
The most beautiful thing about repairing musical instruments is the truthfulness of it.
If I repair your instrument and it plays the way it's supposed to, then I've done my job well. Anything else is a lie.
We live in a world of tools. Woodwind instruments are just some of the tools we use to make music.
My pledge to you is to do my best to make your instrument play and feel as good or better than it did when when it was new.